All Bets
2020 US president election
Description
The 2020 U.S. Presidential race closes on election day Tuesday NOV 3, 2020.
Who will be elected?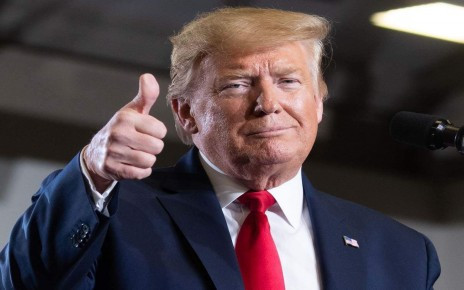 Decision Logic
Final results with major media announcements of the winner. Without a consensus, such as with the 2000 recount that involved the U.S. Supreme Court, the outcome may be delayed until certain.
CLOSING IN
2020-11-01 19:35:00
2:48AM, Aug 20, 2020 UTC
7:35PM, Nov 1, 2020 UTC
9:05PM, Nov 4, 2020 UTC
Offered Volume:
0.0000
Backed Volume:
0.0000
Placed Bets
No one has bet on this yet.
Anonymous Bet - care to Login or Sign Up?
Placing bet on ""
Send your bet to this address:
1EbocQk64Kh3bXVEebPcsCtcJoB2mRwNhk
* Minimum bet is 0.005 BTC. Note that the odds you get will be the ones prevailing when your deposit arrives. This usually takes up to a minute.
Your bet will be automatically entered when picked up - no confirmations needed!
Payout 0
ROI 0%