All Bets
Average Price of Silk Road Coins to be Sold by USMS
Description
This wager considers only the "Series A" block sales according to http://www.usmarshals.gov/assets/2014/bitcoins/ to be sold June 30th, with receipt of wire transfer by July 02.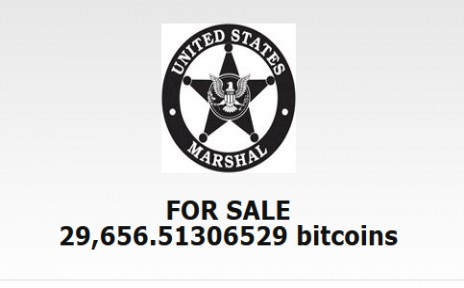 Decision Logic
The determination of price for this wager will be based on the AVERAGE price (in $USD/BTC) of all 9 Series A blocks (calculated as (Sum(total auction sales)/9)/3000) as reported by USMS or another trusted source.
12:00AM, Jun 16, 2014 UTC
12:00AM, Jun 25, 2014 UTC
1:00PM, Jul 2, 2014 UTC

CANCELLED
This bet has been cancelled!
Reason: Outcome not known within reasonable time. Similar open bet if you're interested: https://www.betmoose.com/bet/silkroad-coins-were-sold-above-market-value-547
Less than 520
| | |
| --- | --- |
| Volume: | 0.0000 |
| # of Bets: | 0 |
>=520, less than 580
| | |
| --- | --- |
| Volume: | 0.0000 |
| # of Bets: | 0 |
>=580, less than 640
| | |
| --- | --- |
| Volume: | 0.0000 |
| # of Bets: | 0 |
>=640, less than 700
| | |
| --- | --- |
| Volume: | 0.0000 |
| # of Bets: | 0 |
>=700
| | |
| --- | --- |
| Volume: | 0.0000 |
| # of Bets: | 0 |