All Bets
Bitcoin Price Higher or Lower
Description
At the time of writing this, Bitcoin is valued at $40,641.09, according to coinmarketcap. Will the price of Bitcoin be higher, lower, or the same in six months?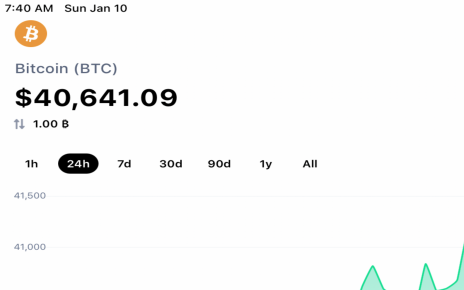 Decision Logic
Decision will be based on the opening price of bitcoin according to coinmarketcap on 10 July 2021.
12:47AM, Jan 10, 2021 UTC
4:55PM, Jun 10, 2021 UTC
5:30AM, Jul 11, 2021 UTC

CANCELLED
This bet has been cancelled!
Reason: Only one option had bets placed on it. Next time, try sharing it with others!
$39,999.99 or lower
| | |
| --- | --- |
| Volume: | 0.0000 |
| # of Bets: | 0 |
$40,000 - $40,999.99
| | |
| --- | --- |
| Volume: | 0.0000 |
| # of Bets: | 0 |
$41,000 or higher
| | |
| --- | --- |
| Volume: | 0.0000 |
| # of Bets: | 0 |