All Bets
Bitfinex will Resume Wire Transfers in May
Description
Bitfinex is in hot water - their banks pulled out support, and now they can't get money out. Will they fix this issue before the month is out?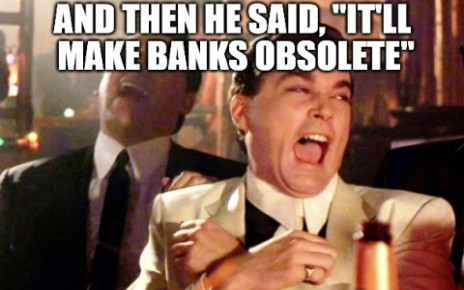 Decision Logic
This bet will resolve as true if Bitfinex resumes normal outbound USD fiat wire transfers before May 31, 2017. These wire transfers may be limited, but must be available to all Bitfinex users, and must be available in US Dollars.
Bet decision will be based on announcement on this page https://www.bitfinex.com/posts, assuming Bitfinex is acting in good faith.
6:48AM, May 1, 2017 UTC
6:55AM, May 31, 2017 UTC
6:55AM, Jun 1, 2017 UTC

CANCELLED
This bet has been cancelled!
Reason: Only one person bet on it. Next time, try sharing it with others!
YES
| | |
| --- | --- |
| Volume: | 0.0000 |
| # of Bets: | 0 |
NO
| | |
| --- | --- |
| Volume: | 0.0000 |
| # of Bets: | 0 |