All Bets
Digital Asset Market-Cap Total as of Sept 1st 2017?
Description
The total market cap of all crypto-assets has doubled twice since January. Will the exponential growth continue for a few more months? Will it flatten? Will it dip?
In what range (in dollars/USD), rounded DOWN to the nearest thousand dollars will the total value of listed Digital Assets be worth on Sept 1st, 2017, 1:00 AM UTC?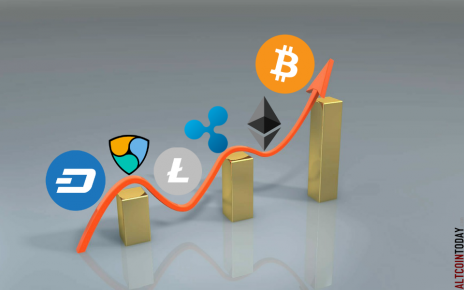 Decision Logic
We will use coinmarketcap.com (https://coinmarketcap.com/charts/) to review the TOTAL MARKET CAPITALIZATION for ALL listed cryptocurrencies and digital assets as of September 1st at 1:00 AM UTC. As of creation of this bet, 721 Currencies, 111 Assets, total $68,130,483,869.
If somehow magically the value falls outside of one of the listed ranges, the LOWEST closest range will be used, rounded DOWN to nearest thousand dollars (e.g. $179,999,999,862 results in "120 Billion - 179.999999 Bn" range is correct answer).
CLOSING IN
2017-08-16 07:00:00
5:28AM, May 20, 2017 UTC
7:00AM, Aug 16, 2017 UTC
1:00AM, Sep 1, 2017 UTC

RESOLVED AT 1:12PM, Sep 1, 2017 UTC
Total Volume:
0.1897
This bet has been resolved!
The outcome was "$120 Billion - $179.999999 Bn"
0.18971023

was split between

9

bettors.

$0.00 - $69.999999 Bn
| | |
| --- | --- |
| Volume: | 0.0150 |
| # of Bets: | 3 |
$70 Billion - $119.999999 Bn
| | |
| --- | --- |
| Volume: | 0.0350 |
| # of Bets: | 6 |
$120 Billion - $179.999999 Bn
| | |
| --- | --- |
| Volume: | 0.1147 |
| # of Bets: | 9 |
$180 Billion - $229.999999 Bn
| | |
| --- | --- |
| Volume: | 0.0200 |
| # of Bets: | 2 |
$230 Billion - Infinity
| | |
| --- | --- |
| Volume: | 0.0050 |
| # of Bets: | 1 |