All Bets
Donald Trump Charged in 2021? [LEECH PROTECTED]
Description
Will Donald Trump be charged with a crime in 2021? Hillary was not charged after all: https://www.betmoose.com/bet/hillary-clinton-charged-in-2019-leech-protected-4327#bets-1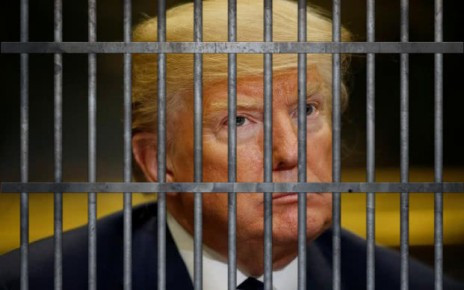 Decision Logic
This bet resolves as YES if and when it can be verified, either by agreement of BBC, Reuters and New York Times, or by obtaining a copy of the actual charges as filed with a court of law, that Donald Trump has been charged, within the US or a US territory, with any crime. Early resolution is possible.
Charges outside the US and US territories do not count.
To minimize the risk of insider bets based on leaks, all Yes bets placed later than two weeks before a Yes resolution will be refunded. If no charges are publicly verified by November 23, 2021, NO wins.
CLOSING IN
2021-09-01 10:00:00
7:08PM, Nov 23, 2020 UTC
10:00AM, Sep 1, 2021 UTC
11:00AM, Nov 23, 2021 UTC
5.005xCurrent Time-Weight Multiplier