All Bets
Finn Bálor vs. Bray Wyatt (No Mercy)
Description
Though Bray Wyatt failed to defeat Finn Bálor at SummerSlam, The New Face of Fear has found a way to put The Demon to rest, as his Irish adversary will step into the darkness without the help of his alter-ego in a highly anticipated SummerSlam rematch on Sunday, Sept. 24, at WWE No Mercy.
Wyatt initially set this rivalry ablaze when he delivered an eerie warning to Bálor back in July, leading to numerous encounters between the two increasingly hostile adversaries. In the past, Wyatt has shown a distinct ability to get inside the heads of his foes, but at SummerSlam, Bálor's Demon persona proved to be the equalizer.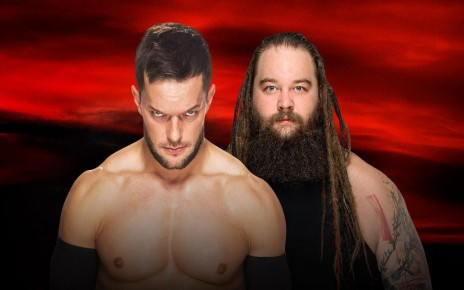 Decision Logic
WWE.com
If the match is restarted then the bet is graded as final decision as broadcast ends.
Bet will be declared void should the participants in the match change.
Bet will be declared void should the match end in a draw / no contest.
11:33PM, Sep 11, 2017 UTC
10:00PM, Sep 24, 2017 UTC
10:00AM, Sep 25, 2017 UTC

CANCELLED
This bet has been cancelled!
Reason: No one bet on it. Next time, try sharing it with others!
Finn Bálor
| | |
| --- | --- |
| Volume: | 0.0000 |
| # of Bets: | 0 |
Bray Wyatt
| | |
| --- | --- |
| Volume: | 0.0000 |
| # of Bets: | 0 |