All Bets
How many pythons will be bagged?
Description
The 2017 Florida Python Challenge starts in the everglades in mid-January and ends in mid-February. 106 Burmese pythons were bagged by the 1000 contestants in last year's Python Removal Competition. Bet on how many will be bagged this year.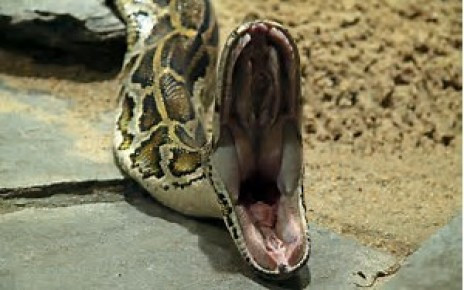 Decision Logic
Number of pythons to be determined by the Florida Fish and Wildlife Conservation Commission on their website:
http://myfwc.com/news/news-releases
Results are usually posted on the last Saturday in February.
3:48AM, Nov 14, 2017 UTC
1:30AM, Jan 2, 2018 UTC
1:30AM, Mar 2, 2018 UTC

CANCELLED
This bet has been cancelled!
Reason: As requested. Good bet though!
0 to 100
| | |
| --- | --- |
| Volume: | 0.0000 |
| # of Bets: | 0 |
101 to 120
| | |
| --- | --- |
| Volume: | 0.0000 |
| # of Bets: | 0 |
121 to 140
| | |
| --- | --- |
| Volume: | 0.0000 |
| # of Bets: | 0 |
141 to 150
| | |
| --- | --- |
| Volume: | 0.0000 |
| # of Bets: | 0 |
151 and up
| | |
| --- | --- |
| Volume: | 0.0000 |
| # of Bets: | 0 |