All Bets
Description
With a democratic house, senate and president, there is new interest in statehood for Washington DC, Puerto Rico, and other territories, including dividing currently existing states.
Will this occur in 2021?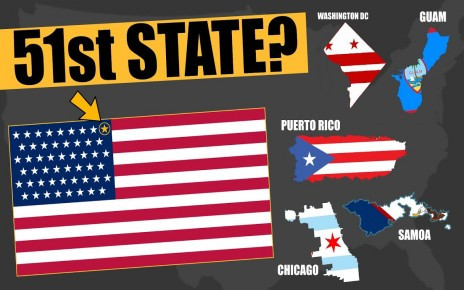 Decision Logic
This bet will resolve YES if for whatever reason at least one new state is established in 2021. This includes dividing a currently existing state into multiple states. This will still resolve YES if legislation to create a new state is passed and ratified but details such as a state constitution have not yet been worked out.
This bet will resolve NO otherwise (there remain the same current 50 states).
Bet will resolve early if legislation passes before the end of the year.
9:45PM, Jan 23, 2021 UTC
4:00AM, Oct 1, 2021 UTC
5:00AM, Jan 1, 2022 UTC

CANCELLED
This bet has been cancelled!
Reason: Only one person bet on it. Next time, try sharing it with others!
YES
| | |
| --- | --- |
| Volume: | 0.0000 |
| # of Bets: | 0 |
NO
| | |
| --- | --- |
| Volume: | 0.0000 |
| # of Bets: | 0 |