All Bets
Next french Prime Minister
Description
Now that Emanuel Macron is French President, who will be the next french prime minister?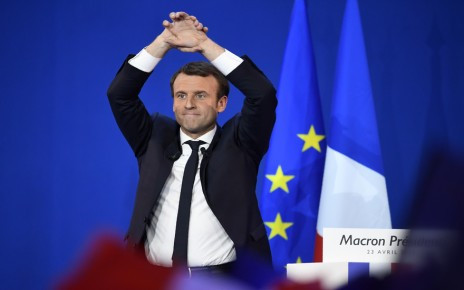 Decision Logic
Decision will be made by Emmanuel Macron between the 10th and the 15th of May.
As soon as the name is made public, the decision logic is clear.
6:40PM, May 7, 2017 UTC
10:00AM, May 13, 2017 UTC
10:00AM, May 15, 2017 UTC

CANCELLED
This bet has been cancelled!
Reason: No one bet on it. Next time, try sharing it with others!
Laurence Parisot
| | |
| --- | --- |
| Volume: | 0.0000 |
| # of Bets: | 0 |
Christine Lagarde
| | |
| --- | --- |
| Volume: | 0.0000 |
| # of Bets: | 0 |
Anne-Marie Idrac
| | |
| --- | --- |
| Volume: | 0.0000 |
| # of Bets: | 0 |
François Bayrou
| | |
| --- | --- |
| Volume: | 0.0000 |
| # of Bets: | 0 |
Jean-Louis Borloo
| | |
| --- | --- |
| Volume: | 0.0000 |
| # of Bets: | 0 |