All Bets
Price EUR/USD January 2017 (Euro/Dollar)
Description
In what price range will EUR/USD be trading on January 1st, 2017 using EST time?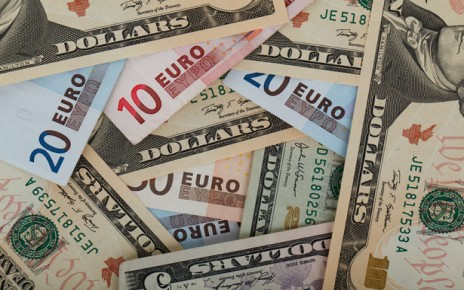 Decision Logic
Choose the correct range. Outcome will be based on Yahoo Finance charts.
2:38AM, Jul 20, 2016 UTC
6:00AM, Nov 1, 2016 UTC
7:00AM, Jan 1, 2017 UTC

CANCELLED
This bet has been cancelled!
Reason: Only one option had bets placed on it. Next time, try sharing it with others!
Above 1.1250
| | |
| --- | --- |
| Volume: | 0.0000 |
| # of Bets: | 0 |
Between 1.1250 and 1.0750
| | |
| --- | --- |
| Volume: | 0.0000 |
| # of Bets: | 0 |
Below 1.0750
| | |
| --- | --- |
| Volume: | 0.0000 |
| # of Bets: | 0 |
None/Other
| | |
| --- | --- |
| Volume: | 0.0000 |
| # of Bets: | 0 |