All Bets
Qatar 2022 World cup winner?
Description
Will one of these countries win next years world cup in Qatar?
GERMANY
BRAZIL
FRANCE (2018 winner)
ENGLAND
The Qatar 2022 world cup will be held from
21 November to 18 December 2022.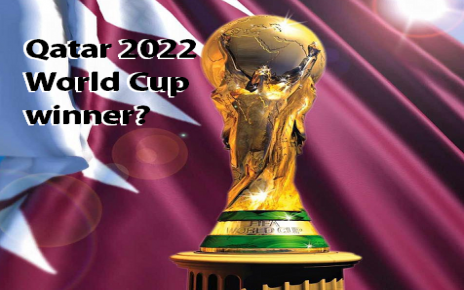 Decision Logic
simple choose the winner of Qatar 2022.
OTHER: another country wins
12:39AM, Dec 7, 2021 UTC
4:55AM, Nov 21, 2022 UTC
4:55AM, Dec 20, 2022 UTC

CANCELLED
This bet has been cancelled!
Reason: No one bet on it. Next time, try sharing it with others!
FRANCE
| | |
| --- | --- |
| Volume: | 0.0000 |
| # of Bets: | 0 |
BRAZIL
| | |
| --- | --- |
| Volume: | 0.0000 |
| # of Bets: | 0 |
ENGLAND
| | |
| --- | --- |
| Volume: | 0.0000 |
| # of Bets: | 0 |
GERMANY
| | |
| --- | --- |
| Volume: | 0.0000 |
| # of Bets: | 0 |
OTHER
| | |
| --- | --- |
| Volume: | 0.0000 |
| # of Bets: | 0 |