All Bets
SpaceX successfully lands Starship in 2021
Description
Will SpaceX successfully land its new Starship prototype in 2021?
...
The bet will resolve after SpaceX successfully conducts a high altitude test mission similar to SN8 (which failed at landing). The landing must be without incident and the spacecraft standing upright.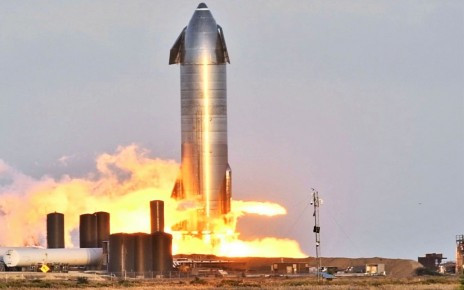 Decision Logic
The bet will solve once verification is given from the following sources:
1) Visual verification and declaration from Tesla or Nasa live stream feed or official Press Release (PR) that Starship has landed successfully without incident.
...and a secondary source:
2) Journalist confirmation and report from either Associated Press, Wall Street Journal, Reuters or BBC declaring a successful landing.
The deadline of the bet is end of year (EOY) 2021. The time zone will be at the location in which the Starship prototype lands successfully.
CLOSING IN
2021-12-31 22:55:00
1:58PM, Dec 31, 2020 UTC
10:55PM, Dec 31, 2021 UTC
9:55PM, Jul 1, 2022 UTC
31.925xCurrent Time-Weight Multiplier