All Bets

THE REAL QUESTION: WILL THE BUBBLE POP?
Description
Will the Bitcoin "Bubble" pop before mid 2018 (before June 2018)? Or will it rise forever! Or perhaps, rise... then crash even more drastically! The world has seen many bubbles; from the tulip craze, to the inflated housing crisis, from the dotcom crash to the great depression--is bitcoin one of them? Will it crash only to recover? Or keep on crashing indefinitely... more bets to come so all you fanatics and haters can voice your opinion on the insanity that is BITCOIN!
This is a bet on: Will Bitcoin FALL back UNDER $4,500 (at any time until June 2018)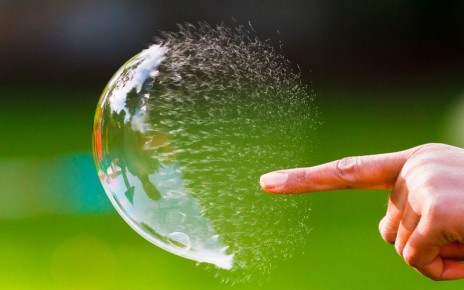 Decision Logic
If at any point BEFORE June 2018 (up to May 31st 11:59pm/23:99 PST 2018) , the value of Bitcoin is below $4500 (ETH/USD) according to GDAX (https://www.gdax.com/trade/BTC-USD), then bet resolves as "yes". If not, then bet resolves as "no".
CLOSING IN
2018-05-31 06:55:00
4:47PM, Dec 12, 2017 UTC
6:55AM, May 31, 2018 UTC
6:55AM, Jun 2, 2018 UTC
5.720xCurrent Time-Weight Multiplier