All Bets
US National Unemployment Rate Monthly-May
Description
The US national unemployment rate is tracked closely by the federal government that publishes the statistic in the form of a percentage of the population that is not working and not looking for work. Is the unemployment rate for April going to be higher, lower or the same then the percentage in the previous month (March) seasonally adjusted?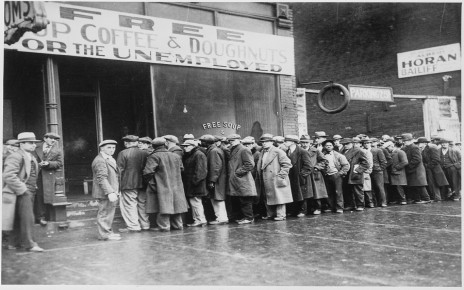 Decision Logic
http://data.bls.gov/timeseries/LNS14000000
the unemployment rate will be determined with the above website. If there is a revision on a future date that will not effect the bet outcome.
8:32PM, Apr 24, 2015 UTC
10:00AM, Jun 1, 2015 UTC
6:00PM, Jun 3, 2015 UTC

CANCELLED
This bet has been cancelled!
Reason: No one bet on it. Next time, try sharing it with others!
Higher
| | |
| --- | --- |
| Volume: | 0.0000 |
| # of Bets: | 0 |
Same
| | |
| --- | --- |
| Volume: | 0.0000 |
| # of Bets: | 0 |
Lower
| | |
| --- | --- |
| Volume: | 0.0000 |
| # of Bets: | 0 |