All Bets
What will happen first? Bitcoin below $14k or over $18k
Description
The game is simple, what will happen first? The "DAY PRICE" from bitstamp.net will be above $18k or below $14k. The only price that counts is the price listed for each day when you go to bitstamp.net. Please see decision logic for details of "day price." As soon as the day price is $18,000.01 or $13,999.99 the bet will end.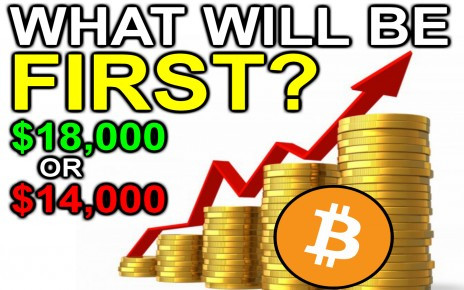 Decision Logic
Each day there is listed a "day price" on bitstamp.net when you scroll down and see "currency value" then you click "1 week" you will see a price for each day. For example. Dec 25th day price was $13,911.28 and Dec 24th was $14,157.87 and Dec 23rd was $14,619.00 - What will happen first, one of the days in the future will be $18,000.01 or higher or $13,999.99 or lower. ONLY THE DAY PRICE COUNTS
CLOSING IN
2017-12-29 10:00:00
9:16PM, Dec 26, 2017 UTC
10:00AM, Dec 29, 2017 UTC
6:29PM, Jan 1, 2018 UTC
Early Outcome

RESOLVED AT 4:34PM, Jan 4, 2018 UTC
Total Volume:
0.0036
This bet has been resolved!
The outcome was "$13,999.99 or lower FIRST"
0.0036

was split between

2

bettors.

$18,000.01 or higher FIRST
| | |
| --- | --- |
| Volume: | 0.0005 |
| # of Bets: | 3 |
$13,999.99 or lower FIRST
| | |
| --- | --- |
| Volume: | 0.0031 |
| # of Bets: | 2 |