All Bets
Where will GME (Gamestop) stock close 2/26?
Description
The past weeks have seen GME grow wildly due to Reddit's r/wallstreet bets. Where will the stock close at the end of February (last weekday of February being Friday 2/26).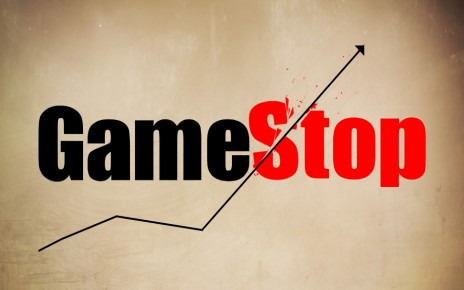 Decision Logic
Outcome will be determined based on the NYSE:GME price. A reputable site will be used for determination, such as https://finance.yahoo.com/quote/GME
Betting ends an hour before markets open the week of to prevent leach and will be determined an hour after markets close.
6:11PM, Jan 27, 2021 UTC
1:30PM, Feb 22, 2021 UTC
10:00PM, Feb 26, 2021 UTC

CANCELLED
This bet has been cancelled!
Reason: Only one option had bets placed on it. Next time, try sharing it with others!
0-20.00
| | |
| --- | --- |
| Volume: | 0.0000 |
| # of Bets: | 0 |
20.01-149.99
| | |
| --- | --- |
| Volume: | 0.0000 |
| # of Bets: | 0 |
150.00-299.99
| | |
| --- | --- |
| Volume: | 0.0000 |
| # of Bets: | 0 |
300.00-449.99
| | |
| --- | --- |
| Volume: | 0.0000 |
| # of Bets: | 0 |
>449.99
| | |
| --- | --- |
| Volume: | 0.0000 |
| # of Bets: | 0 |