All Bets
Which Supreme Court Justice will step down next?
Description
Which of the 9 members of SCOTUS will leave the court first?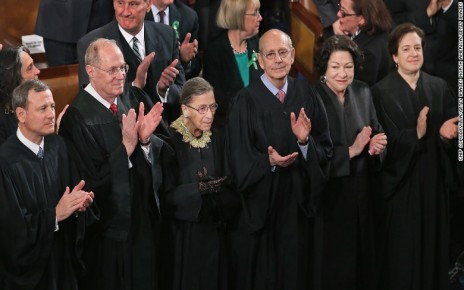 Decision Logic
The individual named in the question shall be the next justice of the Supreme Court of the United States, among those justices serving upon launch of this market, to create a vacancy on the Court by departing active service for any reason (resign, retire, death, medical reasons, impeachment, etc).
CLOSING IN
2018-06-14 16:00:00
3:38PM, Jun 14, 2017 UTC
4:00PM, Jun 14, 2018 UTC
3:55AM, Jun 15, 2018 UTC
7.445xCurrent Time-Weight Multiplier