All Bets
Which Trump Cabinet Secretary Will Resign Next?
Description
Which member of Trump's cabinet will be the next to resign?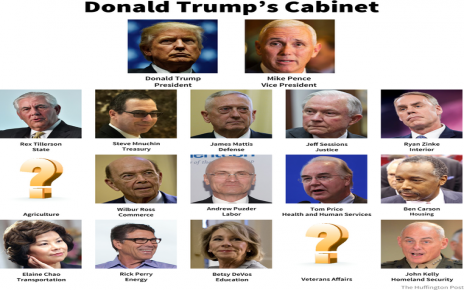 Decision Logic
The winner will be the first current member of Trump's cabinet to leave their position. In the case of simultaneous resignations (as in the Priebus/Kelly situation), the winner will be the cabinet member with the first alphabetical last name. Winning bets placed within 2 days of resignation will be refunded.
1:59AM, Dec 2, 2017 UTC
4:00PM, Sep 30, 2018 UTC
4:55PM, Oct 1, 2018 UTC

CANCELLED
This bet has been cancelled!
Reason: No one bet on it. Next time, try sharing it with others!
Jeff Sessions
| | |
| --- | --- |
| Volume: | 0.0000 |
| # of Bets: | 0 |
Rex Tillerson
| | |
| --- | --- |
| Volume: | 0.0000 |
| # of Bets: | 0 |
John Kelly
| | |
| --- | --- |
| Volume: | 0.0000 |
| # of Bets: | 0 |
Betsy DeVos
| | |
| --- | --- |
| Volume: | 0.0000 |
| # of Bets: | 0 |
Other
| | |
| --- | --- |
| Volume: | 0.0000 |
| # of Bets: | 0 |