28/05/2020 - There was an issue with our email service that has now been resolved and all of the backlogged emails have been sent out. Apologies for the trouble!
All Bets
Who Will Alexandria-Ocasio Cortez Endorse?
Description
"I think it's one of the most important endorsements in America right now," said Rebecca Katz, a progressive consultant who advised Cynthia Nixon's left-wing gubernatorial campaign in New York. "AOC has captured the imagination of so many young people, so many women and so many nonpoliticos who really see her as a ray of light."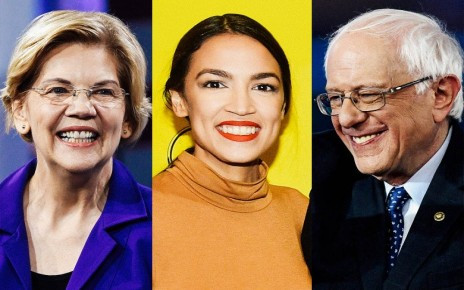 Decision Logic
Guess the person chosen by Alexandria-Ocasio Cortez as her preferred Democratic candidate to win this bet. News reports from media outlets (CNN, politico, slate) will be used to verify the outcome. This bet can be resolved early! Leak protection: All bets placed within 3 days of the endorsement announcement will be refunded.
2:48PM, Jun 9, 2019 UTC
8:00AM, Oct 17, 2019 UTC
7:00PM, Oct 20, 2019 UTC
Early Outcome

CANCELLED
This bet has been cancelled!
Reason: Only one person bet on it. Next time, try sharing it with others!
Bernie Sanders
| | |
| --- | --- |
| Volume: | 0.0000 |
| # of Bets: | 0 |
Elizabeth Warren
| | |
| --- | --- |
| Volume: | 0.0000 |
| # of Bets: | 0 |
Kamala Harris
| | |
| --- | --- |
| Volume: | 0.0000 |
| # of Bets: | 0 |
no decision by 01/31/2020
| | |
| --- | --- |
| Volume: | 0.0000 |
| # of Bets: | 0 |
other candidate
| | |
| --- | --- |
| Volume: | 0.0000 |
| # of Bets: | 0 |