All Bets
Who will be FHM's Hottest Girl of 2015?
Description
Who will be FHM's Sexiest Woman of 2015? You can choose the field or Mila Kunis, Scarlett Johansson, Jennifer Lawrence or Michelle Keegan. Bet early for max payout! The award is announced April 19, 2015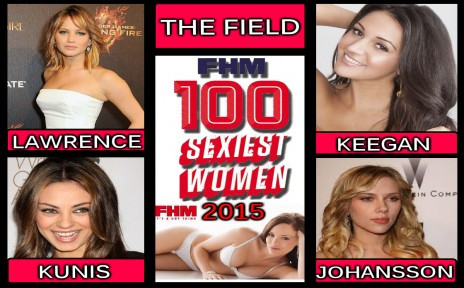 Decision Logic
FHM.com will give the official winner on April 20, 2015. Whomever they choose as the #1 sexiest girl wins the bet!
7:43PM, Sep 14, 2014 UTC
6:55AM, Apr 2, 2015 UTC
7:00PM, Apr 20, 2015 UTC

CANCELLED
This bet has been cancelled!
Reason: Only one person bet on it. Next time, try sharing it with others!
Mila Kunis gets #1
| | |
| --- | --- |
| Volume: | 0.0000 |
| # of Bets: | 0 |
Jennifer Lawrence #1
| | |
| --- | --- |
| Volume: | 0.0000 |
| # of Bets: | 0 |
Scarlett Johansson #1
| | |
| --- | --- |
| Volume: | 0.0000 |
| # of Bets: | 0 |
Michelle Keegan #1
| | |
| --- | --- |
| Volume: | 0.0000 |
| # of Bets: | 0 |
Anyone Else is #1
| | |
| --- | --- |
| Volume: | 0.0000 |
| # of Bets: | 0 |