All Bets
Who will be the 2020 Democratic Presidential candidate?
Description
The 2020 Democratic National Convention is scheduled for July 13–16, 2020. The Democratic Presidential candidate will be chosen at that time. Who will the DNC choose?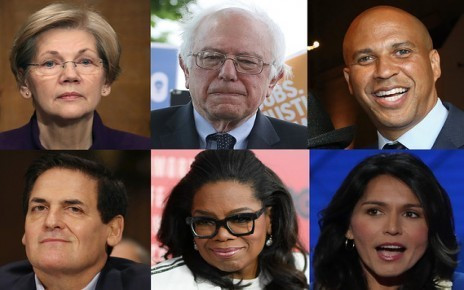 Decision Logic
The person chosen by the DNC to be the Democratic candidate will be the winner. No early resolution is possible. Outcome date is the day after the Democratic Convention: July 17th, 2020. Winning bet will be determined at that time. Official news source confirms winner.
CLOSING IN
2020-07-12 11:00:00
9:08PM, Nov 28, 2019 UTC
11:00AM, Jul 12, 2020 UTC
6:00PM, Jul 17, 2020 UTC
6.555xCurrent Time-Weight Multiplier