All Bets
Who will win the ICC Cricket World Cup 2019?
Description
The 2019 Cricket World Cup is the 12th edition of the Cricket World Cup, scheduled to be hosted by England and Wales, from 30 May to 14 July 2019.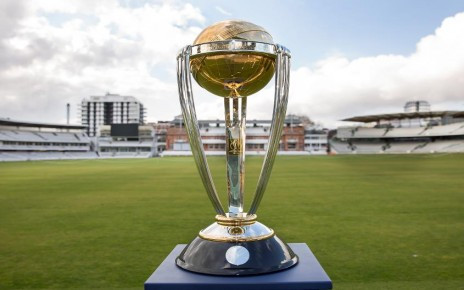 Decision Logic
The teams that wins the final on 14 July 2019 will be the winner of the bet. Bet resolves the day after final: July 15th, 2020. Official news source confirms winner.
12:13PM, Apr 27, 2019 UTC
6:30AM, Jul 13, 2019 UTC
6:30AM, Jul 15, 2019 UTC

CANCELLED
This bet has been cancelled!
Reason: No one bet on it. Next time, try sharing it with others!
Australia
| | |
| --- | --- |
| Volume: | 0.0000 |
| # of Bets: | 0 |
India
| | |
| --- | --- |
| Volume: | 0.0000 |
| # of Bets: | 0 |
England
| | |
| --- | --- |
| Volume: | 0.0000 |
| # of Bets: | 0 |
Other team
| | |
| --- | --- |
| Volume: | 0.0000 |
| # of Bets: | 0 |