All Bets
Will Asterios win sanctions against Landau and Maddox?
Description
Asterios Kokkinos was sued by George Ouzounian (AKA Maddox) which resulted in a dismissal with prejudice. But Motion #6 calls for sanctions against Asterios and there was a cross-motion for sanctions against Maddox and his legal representative. Will Asterios win at least $30,000 in judgment or settlement of this motion?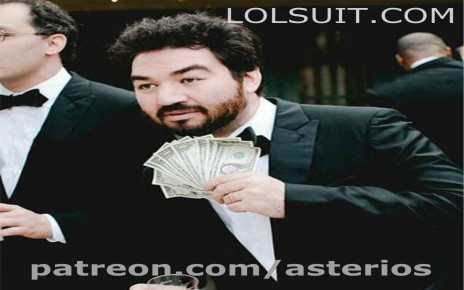 Decision Logic
lolsuit.com
https://iapps.courts.state.ny.us/nyscef/DocumentList?docketId=PntjOeTKYu3Vr6xxfr3NJw%3D%3D&display=all
Final Judgement on Motion #6 about sanctions will be used to determine bet results. OTHER result win for Dismissal or if the case beyond the outcome date. Any monetary judgment before the outcome date OTHER loses.
2:39PM, Nov 29, 2018 UTC
8:00AM, Feb 1, 2019 UTC
4:55AM, Nov 30, 2019 UTC

CANCELLED
This bet has been cancelled!
Reason: Only one option had bets placed on it. Next time, try sharing it with others!
Asterios wins $30,000 or more
| | |
| --- | --- |
| Volume: | 0.0000 |
| # of Bets: | 0 |
Asterios wins >$0 <$30,000
| | |
| --- | --- |
| Volume: | 0.0000 |
| # of Bets: | 0 |
Maddox wins >$0
| | |
| --- | --- |
| Volume: | 0.0000 |
| # of Bets: | 0 |
Other (see logic)
| | |
| --- | --- |
| Volume: | 0.0000 |
| # of Bets: | 0 |