All Bets
Will Courts Reverse 2020 Presidential Election EXTENDED
Description
Background
Joe Biden has been declared president elect by the media. He has won PA, it looks like he won GA, and other swing states. Do you think the courts will reverse vote counts to the point that Donald Trump remains president?
Other Bets
This bet may look familiar, I created another bet with a similar name but set the close date to be further away from the date. This one closes the day the Electoral College votes. Please note the decision logic is slightly changed.
If you are interested in other political bets check out my profile.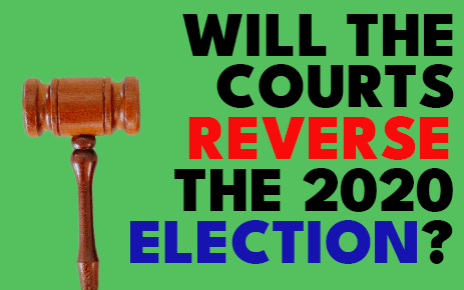 Decision Logic
FOR YES TO WIN
Currently Joe Biden is the presumptive President-Elect. If through decisions by courts, the vote counts get changed to the degree that Donald Trump actually wins the presidency by flipping enough previously called states... then YES will win.
FOR NO TO WIN
In all cases where YES does not win, NO wins.
ADDITIONAL INFO
This bet will be closed December 14th and the outcome will reveal on January 6th when the senate reads the results of the electoral college.
CLOSING IN
2020-12-14 08:00:00
6:07PM, Nov 21, 2020 UTC
8:00AM, Dec 14, 2020 UTC
7:55AM, Jan 7, 2021 UTC
3.210xCurrent Time-Weight Multiplier