All Bets
Will Georgia indict Trump before Sept 1?
Description
The District Attorney in Atlanta is investigating whether Donald Trump and others committed crimes by trying to pressure Georgia officials to overturn Joe Biden's presidential election victory. A few days ago a judge just agreed to allow a grand jury to convene on the matter. This bet is on whether or not Trump gets indicated in Georgia for a crime before Sept 1.
See https://apnews.com/article/joe-biden-crime-donald-trump-elections-georgia-5f716d5b834829e708069233e34e6d38 and https://www.cnbc.com/2022/01/24/georgia-judge-approves-special-grand-jury-for-trump-election-interference-probe.html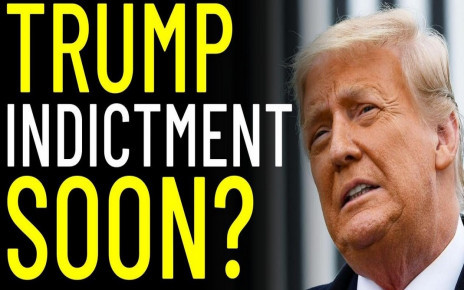 Decision Logic
Yes wins if state of Georgia unseals or otherwise officially announces a criminal indictment of former President Donald Trump before September 1, 2022.
No wins if Trump is not criminally indicted before September 1, 2022, by the state of Georgia.
Rumors or leaks of a purported Trump indictment that is not officially confirmed by Georgia will resolve in favor of No.
CLOSING IN
2022-07-15 04:25:00
3:26AM, Feb 1, 2022 UTC
4:25AM, Jul 15, 2022 UTC
4:20AM, Sep 2, 2022 UTC
2.190xCurrent Time-Weight Multiplier