All Bets
Will John Durham uncover corruption in Spygate?
Description
US Attorney John Durham has been tapped to investigate the Russiagate/Spygate investigation procedure itself. The investigation has come under scrutiny for the possible mis-use of a FISA court and the possibility that wiretaps placed on then-candidate Donald Trump were done so illegally. Will Durham discover corruption within any of the 3-letter agencies by May 2020?
Source: https://www.foxnews.com/politics/who-is-john-durham-prosecutor-russia-probe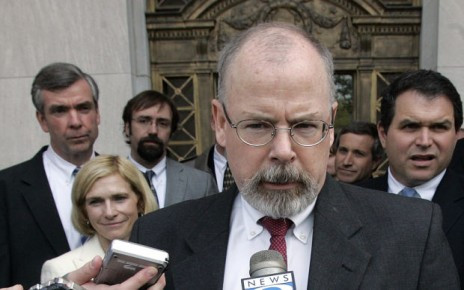 Decision Logic
This bet will be resolved YES Durham brings any indictments against any member of the US Federal Government by May 10th, 2020. It is possible for YES to be resolved early.
This bet will be resolved NO if Durham does not bring any charges by May 10th, 2022 or if the probe is closed prior to that date. It is possible for NO to be resolved early as well.
CLOSING IN
2020-05-11 03:55:00
11:09PM, May 16, 2019 UTC
3:55AM, May 11, 2020 UTC
4:05AM, May 13, 2020 UTC
13.915xCurrent Time-Weight Multiplier