All Bets
Will Marc-Andre Fleury win 42 games this year?
Description
Apart from being one of the nicest guys in professional sports, Marc-Andre Fleury is also one of the best goalies in the National Hockey League. Winning 40 games in a year is a benchmark goal for every goalie every year, and only a few reach that number each year. 42 wins would be significant this year for Fleury because it would put him ahead in career wins of Hockey Hall of Famer Terry Sawchuk.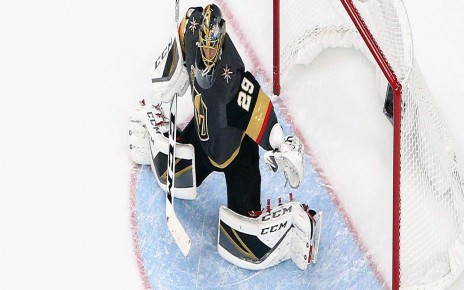 Decision Logic
This bet is cut and dry. If Fleury earns 42 winning decisions during the 2018-2019 regular hockey season, this bet will resolve as "YES." If he fails to reach that mark, "NO" will be the bet winner.
CLOSING IN
2019-04-07 02:30:00
6:29AM, Nov 30, 2018 UTC
2:30AM, Apr 7, 2019 UTC
5:00AM, Apr 7, 2019 UTC
3.035xCurrent Time-Weight Multiplier