All Bets
Will Obama endorse Biden before the DNC convention?
Description
Bet resolves in favor of Yes if Barack Obama officially endorses Joe Biden as President for the DNC convention on or before August 17, 2020.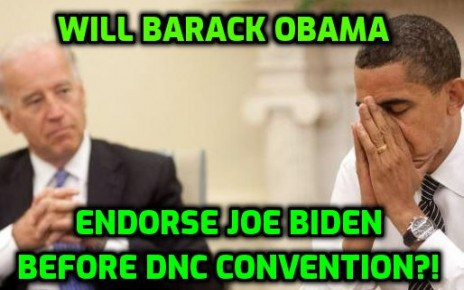 Decision Logic
Bet resolves in favor of Yes only if Barack Obama is listed as one of the persons who has endorsed Joe Biden in FiveThirtyEight's "2020 Endorsement Primary" webpage located at https://projects.fivethirtyeight.com/2020-endorsements/democratic-primary, on any given date prior to August 17, 2020. The 538 link above is the sole source relied upon to determine if an endorsement from Obama is official. No other sources (even other pages on FiveThirtyEight.com that are not located at the specific url listed above) will be relied upon to resolve this market in favor of Yes or No.
6:32AM, Apr 14, 2020 UTC
2:55AM, Aug 17, 2020 UTC
2:00AM, Aug 18, 2020 UTC

CANCELLED
This bet has been cancelled!
Reason: Determination source no longer valid or unavailable.
YES
| | |
| --- | --- |
| Volume: | 0.0000 |
| # of Bets: | 0 |
NO
| | |
| --- | --- |
| Volume: | 0.0000 |
| # of Bets: | 0 |