All Bets
Will Russia use WMDs to terrorize Ukraine & the world?
Description
Russia, and specifically genocidal communist maniac former KGB agent Vladimir Putin, has repeatedly threatened to use nuclear weapons if Russia loses "its" territory in Ukraine. Multiple other governments have warned Russia not to use chemical weapons or nuclear weapons. Russia has tried to save face by provoking radiological disasters at Ukrainian nuclear power plants, widely believed to be an attempt to draw in NATO -- whether to widen the war or to give an excuse for withdrawing from their self-made disaster, no one is sure.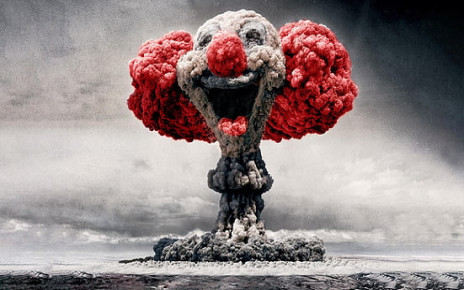 Decision Logic
CHEMICAL - Russia uses chemical weapons in Ukraine, either on troops or on civilian population.
NUCLEAR OR RADIOLOGICAL - Russia detonates or tries to detonate a nuclear weapon (includes failures due to incompetence or stupidity); OR Russia is involved in causing a containment failure at Zaporizhzhia or Chernobyl or another nuclear power plant.
BIOLOGICAL - Putin goes full psycho on the entire planet.
NONE - Putin is all bluster, or maybe someone in the military had enough sense to refuse.
Notes: "NUCLEAR" includes the possibility of a nuclear test within Russia, and also the possibility of nuking other countries such as Britain/Germany. Early outcome possible. FIRST TYPE USED is the outcome even if multiple are later used.
CLOSING IN
2023-09-02 04:55:00
6:42PM, Sep 21, 2022 UTC
4:55AM, Sep 2, 2023 UTC
4:55AM, Sep 23, 2023 UTC
11.385xCurrent Time-Weight Multiplier