All Bets
Will Segwit2x get implemented in November?
Description
Will segwit2x get implemented in November?
Resolves to yes if either BTC or BTC1 alternative run segwit2x in November.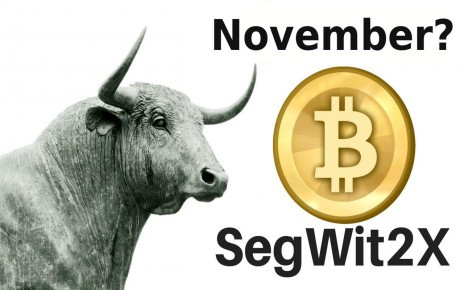 Decision Logic
If a segwit2x is activated and segwit2x bitcoins are mined in November then the yes votes win. Betting closes in the last day of October. This bet is time weighted as miner signaling is publicly available.
5:48PM, Sep 21, 2017 UTC
8:55AM, Nov 1, 2017 UTC
10:45PM, Dec 1, 2017 UTC

CANCELLED
This bet has been cancelled!
Reason: No one bet on it. Next time, try sharing it with others!
No
| | |
| --- | --- |
| Volume: | 0.0000 |
| # of Bets: | 0 |
Yes
| | |
| --- | --- |
| Volume: | 0.0000 |
| # of Bets: | 0 |