All Bets
Will The Patriots Win the Super Bowl Again in 2020?
Description
The Patriots will take the win again for 2020; they are the only team with multiple goats...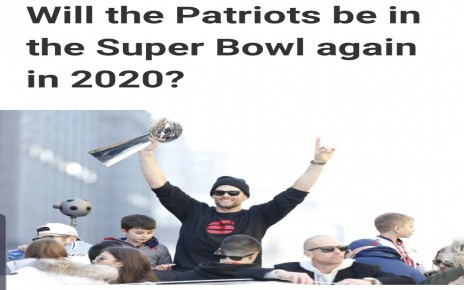 Decision Logic
The Main GOATs: Yes, Tom Brady and Bill Belichick are still in the NFL. Year after year, they both show why they are the greatest coach/QB tandem ever. With both guys still together, they continue to keep the Patriots dominant.
CLOSING IN
2020-02-03 03:00:00
1:00AM, Sep 23, 2019 UTC
3:00AM, Feb 3, 2020 UTC
3:30AM, Feb 3, 2020 UTC
2.145xCurrent Time-Weight Multiplier