All Bets
Will the President of Portugal be re-elected in 1st Rd?
Description
Presidential elections will be held in Portugal on 24 January 2021. The incumbent President, Marcelo Rebelo de Sousa, is constitutionally allowed to run for a second term.
Under Portuguese law, a candidate must receive a majority of votes (50% plus one vote) to be elected. If no candidate achieved a majority in the first round, a runoff election (i.e., second round, held between the two candidates who received the most votes in the first round) has to be held.
In Portugal, the president is the head of state and has mostly ceremonial powers. However, the president does have some political influence and can dissolve the Parliament of Portugal if a crisis occurs. The president also has an official residence in the Belém Palace in Lisbon.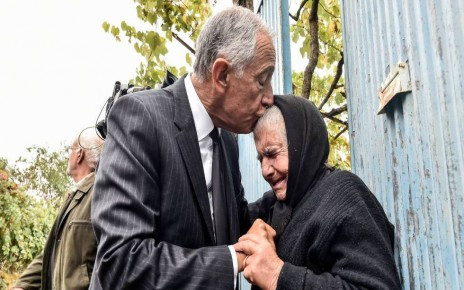 Decision Logic
Yes: Marcelo Rebelo de Sousa obtains more than 50% and wins in 1st Round
No: Macelo Rebelo de Sousa doesn´t win in 1st Round.
8:13PM, Dec 16, 2020 UTC
5:55PM, Jan 23, 2021 UTC
9:25AM, Jan 28, 2021 UTC

CANCELLED
This bet has been cancelled!
Reason: Only one option had bets placed on it. Next time, try sharing it with others!
YES
| | |
| --- | --- |
| Volume: | 0.0000 |
| # of Bets: | 0 |
NO
| | |
| --- | --- |
| Volume: | 0.0000 |
| # of Bets: | 0 |