All Bets
Will Trump welcome Biden into White House?
Description
Donald Trump has long called the 2020 general election for president "rigged." Even after news organizations have reported a win for Biden, and local governments are certifying the results, Trump is still claiming victory. Some commentators are predicting that Trump will actually refuse to leave the White House on Inauguration Day. Even Biden's campaign has said that "the United States government is perfectly capable of escorting trespassers out of the White House." But that may not be necessary if Trump welcomes Biden into the White House on Inauguration Day and peacefully leaves office.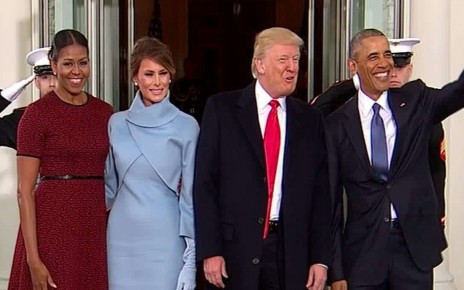 Decision Logic
The bet will resolve to YES if Donald Trump meets with Joe Biden at the White House on January 20. (If such a meeting is not photographed as is customary, it will need to be reported on multiple news sites: CNN, Fox, Reuters. Melania Trump and Jill Biden need not be present at meeting.) The bet will resolve to NO if no such meeting takes place, regardless of the reason or excuse provided by either party. The bet is cancelled if Trump legally remains president, or if Trump or Biden has died before January 20.
CLOSING IN
2020-12-14 11:00:00
8:17AM, Nov 19, 2020 UTC
11:00AM, Dec 14, 2020 UTC
5:00AM, Jan 21, 2021 UTC
3.020xCurrent Time-Weight Multiplier