All Bets
Will Trump will end trade war with China?
Description
For the past year a trade war with China has been going on. Billions of goods have been heavily taxed on both sides, causing thousands of corporations to begin moving product overseas ironically not back to US but rather to other countries with cheap labor in the Asian pacific like Vietnam. After G20 Trump has promised not to put any more tariffs on US trade, but does this mean both sides are coming to an agreement or is this just a temporary cease fire?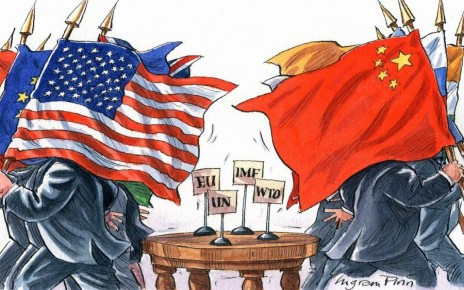 Decision Logic
If the US ceases all previous tariffs and settles a deal with China then you would bet "yes" If you think further tensions with China will continue this year then vote "no". You have until the start of August to place a bet good luck and happy betting (:
12:45AM, Jul 6, 2019 UTC
2:00PM, Aug 31, 2019 UTC
2:00PM, Oct 31, 2019 UTC

CANCELLED
This bet has been cancelled!
Reason: Only one option had bets placed on it. Next time, try sharing it with others!
YES
| | |
| --- | --- |
| Volume: | 0.0000 |
| # of Bets: | 0 |
NO
| | |
| --- | --- |
| Volume: | 0.0000 |
| # of Bets: | 0 |