All Bets
Will Trump Win His 2nd Term as President?
Description
This is an extended bet for the Supreme Court settlement of whether Trump will have a second term (not the 2024 presidential election). The Supreme Court might decide against it - then decide for it later. This bet is whether there will eventually be an Trump / Pence overthrow of Biden / Harris during the next 2 years or not.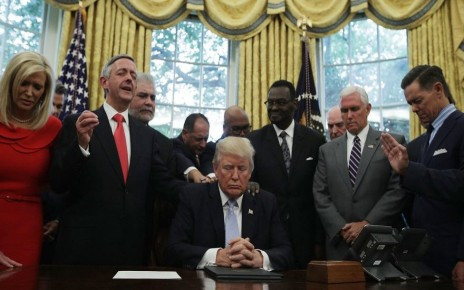 Decision Logic
Will Donald Trump eventually be given a 2nd term and declared the winner of the 2020 U.S. presidential election? Yes, means he will. No, means he will not. No, means he will not win reelection for any reason, such as death or resignation. I reserve the right to wait for further official, party, judicial or other relevant announcements, reports or decisions to resolve any ambiguity or uncertainty before the market is settled. The settlement could be as late as January 2023. Early resolution of this market is possible if the final result is known sooner than the betting deadline and no court cases are running to settle the dispute during the next 2 years.
1:22AM, Dec 13, 2020 UTC
10:25PM, Dec 13, 2021 UTC
10:55PM, Dec 13, 2021 UTC

CANCELLED
This bet has been cancelled!
Reason: No one bet on it. Next time, try sharing it with others!
YES
| | |
| --- | --- |
| Volume: | 0.0000 |
| # of Bets: | 0 |
NO
| | |
| --- | --- |
| Volume: | 0.0000 |
| # of Bets: | 0 |