All Bets
WRESTLEMANIA 31 Who leaves with the Title?
Description
This bet is for "Who leaves with the Title?" With Seth Rollins holding the "Money in the Bank" briefcase, anything is possible. Could he win the title from Roman Reigns or Brock Lesnar after the WWE Heavyweight Championship Main Event match? So, the bet has 3 choices. Brock-Reigns or Rollins. Who will be the Heavyweight Champion as WM31 goes off the air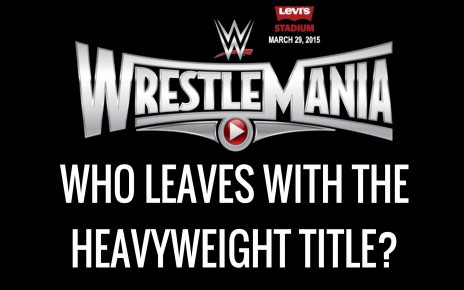 Decision Logic
Official Heavyweight Champion on Monday AM 3/30 according to wwe.com
11:55PM, Mar 26, 2015 UTC
10:00PM, Mar 29, 2015 UTC
3:00PM, Mar 30, 2015 UTC

CANCELLED
This bet has been cancelled!
Reason: Only one person bet on it. Next time, try sharing it with others!
Brock Lesnar
| | |
| --- | --- |
| Volume: | 0.0000 |
| # of Bets: | 0 |
Roman Reigns
| | |
| --- | --- |
| Volume: | 0.0000 |
| # of Bets: | 0 |
Seth Rollins
| | |
| --- | --- |
| Volume: | 0.0000 |
| # of Bets: | 0 |