All Bets
Description
The final will be held on DECEMBER 18th at Lusail stadium.
HOW will the game end?
Regular time, extra time OR the dreaded penalty shootout?

Past WC finals:
2018 : regular time
2014 : extra time
2010 : extra time
2006 : penalties
2002 : regular time
1998 : regular time
1994 : penalties
1990 : regular time
https://en.wikipedia.org/wiki/List_of_FIFA_World_Cup_finals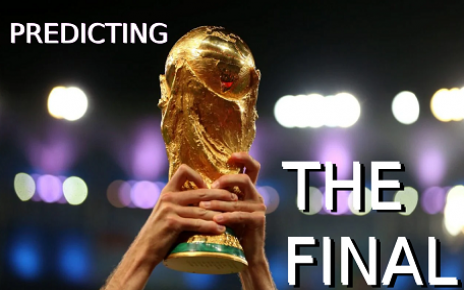 Decision Logic
Predict how the Qatar World Cup winner is decided.
" In the knockout stage, if the scores are equal at the end of normal playing time, extra time is played for two periods of 15 minutes each.
This is followed, if necessary, by a penalty shoot-out to determine the winners "
5:43PM, Nov 23, 2022 UTC
1:55AM, Dec 18, 2022 UTC
4:55AM, Dec 20, 2022 UTC

CANCELLED
This bet has been cancelled!
Reason: No one bet on it. Next time, try sharing it with others!
REGULAR TIME
| | |
| --- | --- |
| Volume: | 0.0000 |
| # of Bets: | 0 |
EXTRA TIME
| | |
| --- | --- |
| Volume: | 0.0000 |
| # of Bets: | 0 |
PENALTIES
| | |
| --- | --- |
| Volume: | 0.0000 |
| # of Bets: | 0 |