All Bets
SF Giants vs. KC Royals WORLD SERIES Bet
Description
Who will win the 2014 World Series? And what will be the series outcome?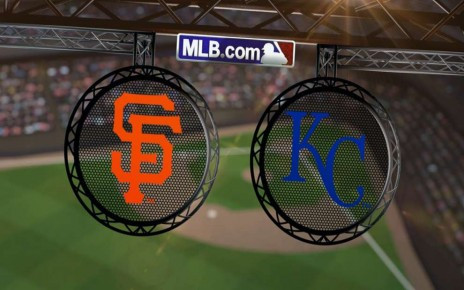 Decision Logic
5:03AM, Oct 17, 2014 UTC
8:00PM, Oct 21, 2014 UTC
5:30AM, Nov 1, 2014 UTC

CANCELLED
This bet has been cancelled!
Reason: Only one person bet on it. Next time, try sharing it with others!
Giants Win with a SWEEP
| | |
| --- | --- |
| Volume: | 0.0000 |
| # of Bets: | 0 |
Giants Win 4 games to 1 or 2
| | |
| --- | --- |
| Volume: | 0.0000 |
| # of Bets: | 0 |
Giants or Royals win 4-3
| | |
| --- | --- |
| Volume: | 0.0000 |
| # of Bets: | 0 |
Royals Win 4 games to 1 or 2
| | |
| --- | --- |
| Volume: | 0.0000 |
| # of Bets: | 0 |
Royals Win with a SWEEP
| | |
| --- | --- |
| Volume: | 0.0000 |
| # of Bets: | 0 |