All Bets
Joe Biden President until 2022
Description
This is a fixed odds bet on whether Joe Biden will remain (with no pause) president of the USA until the very end of 2021. This differ from other similar propositions mainly by being a fixed odds bet in order to guarantee that payouts of existing bets won't get diluted as odds change over time.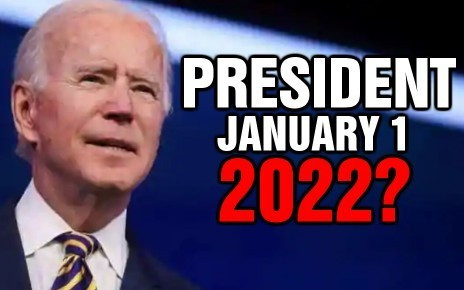 Decision Logic
This will resolve to YES in January 2022 if Biden remained president at all time since its inauguration on January 20, 2021.
This will resolve early to NO if, for ANY reason whatsoever, Joe Biden is no longer president of the USA at any point between inauguration (January 20, 2021) and (before) January 2022.
CLOSING IN
2021-12-31 11:00:00
10:45PM, Feb 4, 2021 UTC
11:00AM, Dec 31, 2021 UTC
11:00AM, Jan 1, 2022 UTC
Offered Volume:
0.0230
Backed Volume:
0.0000
Placed Bets
No one has bet on this yet.
Anonymous Bet - care to Login or Sign Up?
Placing bet on ""
Send your bet to this address:
1EbocQk64Kh3bXVEebPcsCtcJoB2mRwNhk
* Minimum bet is 0.005 BTC. Note that the odds you get will be the ones prevailing when your deposit arrives. This usually takes up to a minute.
Your bet will be automatically entered when picked up - no confirmations needed!
Payout 0
ROI 0%