All Bets
Will any Trump rioters be charged with insurrection?
Description
In March, the federal prosecutor leading the investigation into the January 6 attack on the US Capitol said it will most likely result in seditious conspiracy charges against some of the suspects, "I believe the facts do support those charges. And I think that, as we go forward, more facts will support that"
As of June, none have been charged with sedition. Some suggest the charges should instead be "rebellion or insurrection", while others claim it was just a political protest.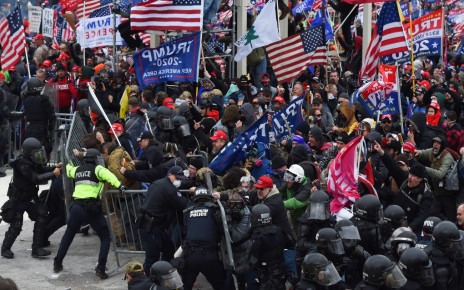 Decision Logic
YES, if anyone is charged with seditious conspiracy, rebellion, or insurrection for their actions on January 6th 2021 at the US Capitol.
CLOSING IN
2021-10-08 01:20:00
12:35AM, Jun 6, 2021 UTC
1:20AM, Oct 8, 2021 UTC
3:55AM, Jun 6, 2022 UTC
3.105xCurrent Time-Weight Multiplier