All Bets
Will Monero hit 300$ or 100$ before May?
Description
Price index (use adblock): coin360.com/coin/monero-xmr
Cozy Monero stream: youtu.be/9y9DOM-Gk4g
Monero info: https://www.getmonero.org
Onion site for "getmonero.org": http://monerotoruzizulg5ttgat2emf4d6fbmiea25detrmmy7erypseyteyd.onion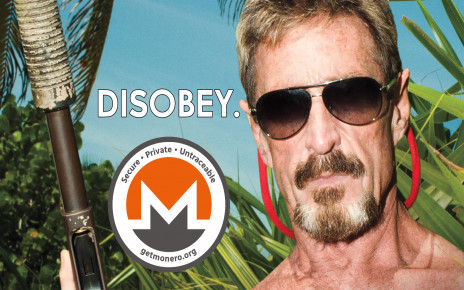 Decision Logic
If XMR ever reaches 300USD the bet shall be resolved as "Yes" as soon as possible.
If XMR does not reach 300USD or 100USD before the outcome date the bet resolves as "No".
If XMR at any time trades at or bellow 100USD the bet resolves as "Will drop to 100$".
The outcome date is midnight at the end of April 2022 UTC0 no matter what the timer says.
Trade price will be gauged at "coin360.com/coin/monero-xmr"
If that site fails at the time of resolution after the outcome date and before the May 8th UTC0 "coinbase.com/price/monero" will be used instead.
If both sites fail the first one of these that I notice works will be used.
CLOSING IN
2022-04-30 23:55:00
7:21PM, Mar 4, 2022 UTC
11:55PM, Apr 30, 2022 UTC
11:55PM, May 7, 2022 UTC

RESOLVED AT 4:52PM, May 8, 2022 UTC
Total Volume:
0.0016
This bet has been resolved!
The outcome was "No"
0.00164403

was split between

2

bettors.

Yes
| | |
| --- | --- |
| Volume: | 0.0001 |
| # of Bets: | 1 |
No
| | |
| --- | --- |
| Volume: | 0.0015 |
| # of Bets: | 2 |
Will drop to 100$
| | |
| --- | --- |
| Volume: | 0.0000 |
| # of Bets: | 0 |