All Bets
Will Nancy Pelosi Be Democratic House Leader on 12/31?
Description
Since the Democrats recent election losses in Georgia, South Carolina and elsewhere, some have calling for House Minority Leader Nancy Pelosi (D-CA) to resign the leadership. If she doesn't, she may face another leadership challenge.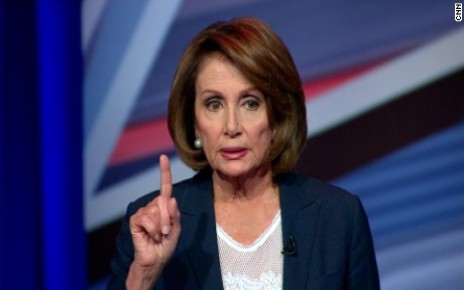 Decision Logic
Bet will resolve as YES if Pelosi is still the House Minority leader on December 31st, 2017. Bet will resolve as NO if Pelosi is replaced, resigns, or otherwise leaves the position before that. NO bets placed within 1 week of any announcement of Pelosi stepping down will be refunded.
CLOSING IN
2017-12-02 04:55:00
8:06PM, Jun 24, 2017 UTC
4:55AM, Dec 2, 2017 UTC
9:55AM, Jan 1, 2018 UTC
1.825xCurrent Time-Weight Multiplier