All Bets
Balance of Power After 2024 Election?
Description
This bet seeks to predict the political composition of the legislative branch following the 2024 elections. With both chambers currently closely divided, even small shifts could result in major changes to the balance of power.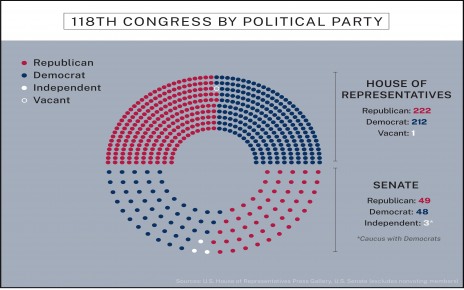 Decision Logic
Bet will be resolved based on who controls each house at the start of the 119th congress on January 3, 2025, including the results of special elections and runoffs. Party identification is by listing on ballots or, for independent candidates, by affiliation with a party's caucus on Election Day. Non-voting members of the House are not included. Winners are determined by state certification. If the two parties control an equal number of seats in the Senate, Senate control will be determined by the party of the Vice President.
CLOSING IN
2024-11-04 05:00:00
10:22PM, Nov 7, 2023 UTC
5:00AM, Nov 4, 2024 UTC
5:00AM, Jan 7, 2025 UTC
41.785xCurrent Time-Weight Multiplier