All Bets
Will Third Parties be Relevant in 2024?
Description
A recent Quinnipiac poll indicates RFK Jr. could significantly disrupt the 2024 Presidential Election, showing him with 22% support in a hypothetical three-way race. This bet considers whether a third-party candidate can capitalize on this momentum and secure a substantial portion of the popular vote, challenging two-party dominance.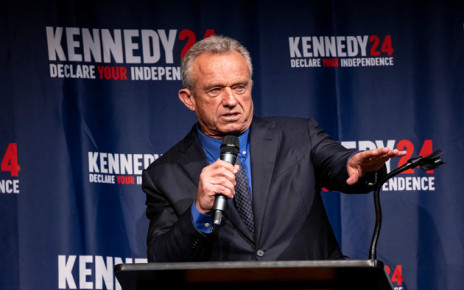 Decision Logic
This bet will settle based on the highest percentage of total popular vote any third-party (not Democratic or Republican) candidate receives in the 2024 Presidential Election, as reported by major news outlets. If a candidate's percentage falls on a boundary (e.g., exactly 5.00%), the higher category applies. In case of recounts or disputes, the bet awaits the final, undisputed media consensus.
CLOSING IN
2024-11-04 05:00:00
9:50PM, Nov 7, 2023 UTC
5:00AM, Nov 4, 2024 UTC
5:00AM, Nov 10, 2024 UTC
41.790xCurrent Time-Weight Multiplier