All Bets
Description
Can dogecoin hit $1 USD in 2021?
In late January 2021 Reddit traders made dogecoin their next target in an attempt to push Dogecoin to the moon.
In December 2020 Elon Musk tweeted "One word: Doge"
This tweet sent shares of Dogecoin up nearly 20% and landed it on the list of trending Twitter topics. He continues to tweet his support of dogecoin.
https://edition.cnn.com/2020/12/20/investing/elon-musk-bitcoin-dogecoin/index.html#:~:text=New%20York%20(CNN%20Business)%20What,%22One%20Word%3A%20Doge.%22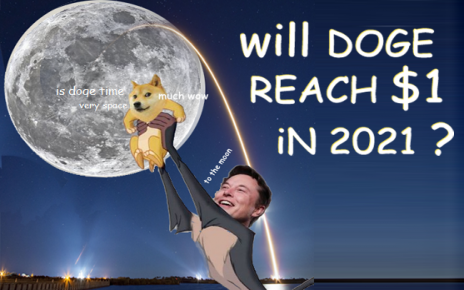 Decision Logic
simple
YES = $1+ usd
NO = under $1 usd
CLOSING IN
2021-11-11 04:55:00
12:25AM, Feb 7, 2021 UTC
4:55AM, Nov 11, 2021 UTC
4:55AM, Jan 1, 2022 UTC
6.420xCurrent Time-Weight Multiplier