All Bets
Tesla Semi-Truck will be released in 2018?
Description
Tesla CEO Elon Musk will unveil an electric semi-truck Thursday in Hawthorne, Calif., as the billionaire entrepreneur expands the company's portfolio beyond passenger vehicles, solar, and energy storage in his larger pursuit to build a sustainable energy economy.
The first part of that mission, which centered on passenger cars and solar, has been outlined on the company's website for more than a decade. The second piece is newer—at least in the public realm—and is where the Tesla semi-truck comes in, along with other goals like solar roofs that are integrated with battery storage and autonomous driving capabilities.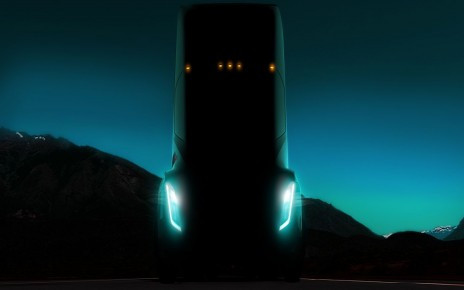 Decision Logic
Tesla semi-truck represents a notable milestone and new level of risk for the company. Scaling up a new product line will take capital, which Tesla is already pouring through as it tries to ramp up production of its new Model 3 production line.
The Tesla semi-truck also faces competition. Tesla did have to go up against major automakers when the company first launched.
Tesla is already in "production hell," as Musk has put it numerous times, with the Model 3. So how and where the Tesla semi-truck will be produced is on top of the list? Are we going to get lucky to see them on the roads in 2018?
11:19PM, Nov 15, 2017 UTC
5:00AM, Aug 21, 2018 UTC
6:00AM, Nov 16, 2018 UTC

CANCELLED
This bet has been cancelled!
Reason: No one bet on it. Next time, try sharing it with others!
YES
| | |
| --- | --- |
| Volume: | 0.0000 |
| # of Bets: | 0 |
NO
| | |
| --- | --- |
| Volume: | 0.0000 |
| # of Bets: | 0 |