All Bets
To Believe or Not to Believe
Description
To believe or not to believe, that is the question. There are a variety of categories relevant to non-belief.  In previous censuses people have affiliated with the following categories: Agnostic, Atheist, Free Thinker, Humanist, Internationalist, Rationalist, Realist and Secularist as well as the mother of all none belief's 'None/No Religion'.  The latter with over seven million affiliations is way out in the lead. The race between Atheism and Agnosticism is much closer.  In 2011 there were 32,382 Agnostics and 29,267 Atheists. As people continue to drift away from religion, this bet is that there will be a bigger increase in the number who don't know (Agnostic) compared to those who don't believe (Atheist).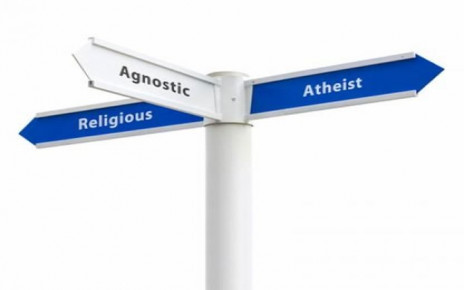 Decision Logic
The Data Gamble's Metaphysical Census allows you make money from gambling on religious beliefs using the the 2021 population Census for England and Wales (E&W). This bet will be resolved upon publication by the Office for National Statistics of the Topic Summary for Ethic Group, National Identity, Language an Religion data release as detailed in Table 58A. Arbitration will be sought from British Religion in Numbers (BRIN) research programme in the event that it cannot be resolved to all bettors' satisfaction.
CLOSING IN
2022-09-30 23:00:00
6:39PM, Jul 6, 2022 UTC
11:00PM, Sep 30, 2022 UTC
12:00AM, Oct 31, 2022 UTC

WAITING FOR OUTCOME
Total Volume:
0.0002
This bet is waiting for its outcome.
The outcome will be known in:
26 Days

.

YES
| | |
| --- | --- |
| Volume: | 0.0001 |
| # of Bets: | 1 |
NO
| | |
| --- | --- |
| Volume: | 0.0001 |
| # of Bets: | 1 |