All Bets
Which Party Will Control the Senate?
Description
Which Party Will Win Control of the Senate in the 2018 elections?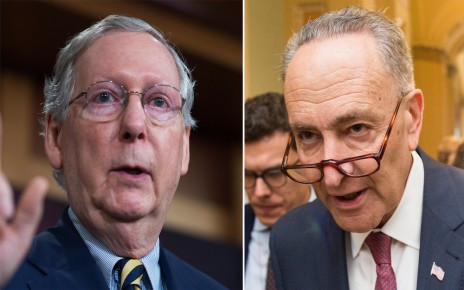 Decision Logic
The winning option will be the party which will hold the most seats in the 116th Congress, based on the results of the 2018 general election.
...
For the purposes of this proposition it will be assumed that all 65 senators who are not running for re-election in 2018 will continue to hold their seats and that all winners of the 2018 election will take their seats. Senators not registered as Democrat or Republican will be counted for the party with which they caucus (e.g. Bernie Sanders and Angus King count as a Democrats).
...
If the result is a tie (50 Republicans and 50 Democrats), "Republicans" wins, as Vice President Pence is the tie-breaking vote, ensuring that Republicans maintain control of the Senate.
8:48PM, Nov 1, 2018 UTC
1:00PM, Nov 6, 2018 UTC
5:00AM, Nov 7, 2018 UTC

CANCELLED
This bet has been cancelled!
Reason: No one bet on it. Next time, try sharing it with others!
Placed Bets
No one has bet on this yet.
Anonymous Bet - care to Login or Sign Up?
Placing bet on ""
Send your bet to this address:
1EbocQk64Kh3bXVEebPcsCtcJoB2mRwNhk
* Minimum bet is 0.005 BTC. Note that the odds you get will be the ones prevailing when your deposit arrives. This usually takes up to a minute.
Your bet will be automatically entered when picked up - no confirmations needed!
Payout 0
ROI 0%