All Bets
Will Daniel Perry be convicted of criminal homicide?
Description
A month before the Kenosha riots, on July 25, 2020 in Austin, TX, an AK-47-wielding Garrett Foster, who had gone out with his wife to participate in a BLM protest, was shot and killed by Uber driver Daniel Perry after Perry's car was surrounded by Antifa/BLM protesters and Foster pointed his AK-47 at Perry.
.
Soros-backed Austin TX District Attorney Jose Garcia charged Perry with murder, aggravated assault, and deadly conduct.
.
Will Perry be convicted of criminal homicide at any level under the Texas penal code?
.
Note: Bet may resolve early if a plea or guilty verdict is reached or if the charges are formally dropped. Bets made after the decision will be refunded. The agg assault and deadly conduct charges aren't relevant to bet.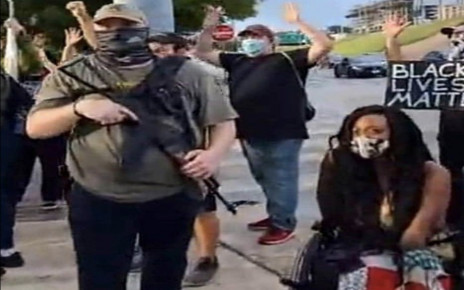 Decision Logic
Bet resolves to "YES" if Perry is convicted of any one or more of the four levels of criminal homicde, either at trial or by plea bargain.
Bet resolves to "NO" if Perry is NOT found guilty of manslaughter or murder, whether by an acquittal, by directed verdict, by the charges being dropped, or for any other reason.
TX Penal Code Chapter 19 defines murder, capital murder, manslaughter, and criminally negligent homicide. Link to TX Penal Code Ch.19:
https://statutes.capitol.texas.gov/docs/pe/htm/pe.19.htm
Note: Bet may resolve early...
1:55PM, Nov 26, 2021 UTC
5:00AM, Nov 26, 2022 UTC
5:55AM, Nov 26, 2022 UTC

CANCELLED
This bet has been cancelled!
Reason: As requested.
YES
| | |
| --- | --- |
| Volume: | 0.0000 |
| # of Bets: | 0 |
NO
| | |
| --- | --- |
| Volume: | 0.0000 |
| # of Bets: | 0 |